Why Is a VPN Important for Healthcare Organizations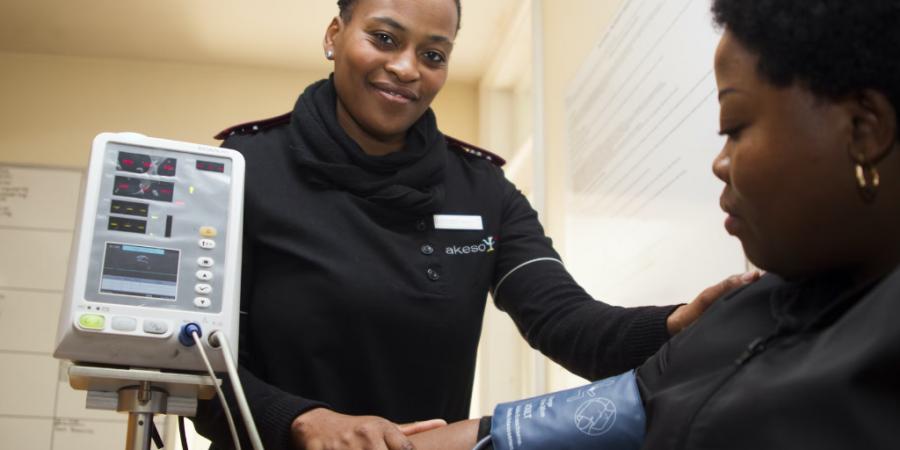 Keeping personal information secure is critical when working in healthcare, where patient records are strictly confidential. To ensure data privacy, many healthcare organizations operate an isolated network for employee access only. However, as more employees work remotely and access patient records electronically, the need for secure remote access has also increased. To meet these new demands and increase security measures, many hospitals are implementing virtual private networks (VPNs) on their intranet. A VPN secures and encrypts internet traffic from end users so that it cannot be viewed by third parties or snoopers, such as ISPs or hackers. Read on to learn why a VPN is essential for any healthcare organization and how you can implement one at your own workplace.
What is a VPN?
A virtual private network (VPN) extends a private network across a public network, like the internet. VPNs can be either remote-access (connecting computers that aren't in the same network) or site-to-site (connecting networks at two different sites). You may have heard of Virtual Private Networks as a method of creating secure private networks over the internet. But what does it mean, exactly? How does it work? VPNs use a combination of authentication methods like pre-shared keys, certificates, or username and password pairs in a bid to create a secure network over an unsecured network like the internet. This means that when a user logs in to a VPN, their computer isn't just logging into a single computer but an entire network of computers that are linked together.
How does a VPN work?
VPNs allow remote computers to log into your network as if they were physically located on site. This is made possible by establishing a secure connection between the remote computer and your network. If you have ever used public WiFi, then you are familiar with the fact that your computer is at risk of being hacked. This is because public WiFi networks are unsecured. Third parties can easily eavesdrop on network traffic and hack into unsecured computers. To prevent this from happening, you can set up a VPN on your network so that all data is encrypted. This means that only authorized users can access the network. In addition to offering better security protections, a VPN can also be used for other purposes. For example, a VPN for China can be used for Chinese internet users to bypass internet blocking in China using a VPN.
Why is a VPN important for Healthcare Orgs?
Public networks are vulnerable to eavesdropping and tampering. On the other hand, private networks like VPNs are encrypted so that only authorized users can access the network. As a healthcare organization, no matter you are an dentist, family care or elder care service provider, you want to make sure that your data is protected and your networks are secure. This includes patient information and employee data. But how can you make sure that unsecured internet traffic is not being used to access your private network? One way is to implement a VPN on your intranet. A VPN allows remote users to securely access your private network using a virtual encrypted connection. VPNs are especially useful for healthcare organizations that have employees working remotely. With a VPN, remote employees can access the same network resources as if they were working in the office. This helps to minimize data loss, maintain regulatory compliance, and maximize efficiency.
How to Choose VPN for Healthcare Organization
A VPN may be secure, but it is only as secure as the servers that are running it. This means that you need to make sure your VPN provider is reliable and secure. In particular, your healthcare-grade VPN should meet the following requirements: - Strong encryption - Advanced malware protection - Multiple network access locations - Industry-standard compliance - 24/7 customer support - Scalability for future growth - User-friendly apps - Easy logging and monitoring
When choosing a VPN for your healthcare organization, look for the following:
Protocol support: Does the VPN provider offer a variety of protocols? What is the best protocol for your organization?
Customer support: What is the response time and quality of the customer support?
Security: Does the VPN provider have strict security protocols (encryption, authentication, protocols, max data transfer limits)? What is the privacy policy?
As you review these features, keep in mind the needs of your organization and how a VPN can benefit your organization. By choosing the best VPN for your organization, you will enable secure, reliable communication.
Conclusion
A VPN is an important tool for anyone who values their privacy, but is particularly important for healthcare organizations and their employees. If you work in the health industry such as family care, elder care or other fields, a VPN provides secure access to internal resources, such as email, collaboration tools, and medical records, while also keeping information secure when employees are away from the office. A VPN can also be used to securely send sensitive data between employees and vendors.